Seychelles
Flights & Hotel Included
1

Seychelles Holiday Package - It is more than just flight & hotel​
Your Holiday Voucher includes:
FLIGHTS (20kg check-in luggage)

Included

HOTEL

Included

TRANSFER

Included

TRAVEL INSURANCE

Included

Return Permit For Dubai Residents

Included
Remind Me For Free
3

Seychelles Tour Package - Easy Terms & Conditions



TRAVEL VALIDITY

Travel anytime until 22.05.2021
Public Holidays are excluded.

During high season 08.05.2021 - 14.05.2021 supplement fee of 2200 AED per person / voucher applies.




EASY CANCELLATION

Cancellation fee of unused vouchers only 100 AED




GUARANTEED DATES

Weekly departure to Seychelles, guaranteed as per your preferred dates.

Departure on Saturday at 08:00

Return on Friday at 14:45




VISA FREE

All foreign nationals visiting Seychelles are granted visa free access.




TRAVEL POLICY

Seychelles is open to all visitors regardless of vaccination status.

Present PCR Test with 72 hours to check in on flight.

For Seychelles travel formalities and return policy – Click Here
4

Seychelles Travel Package - Choose your hotel category here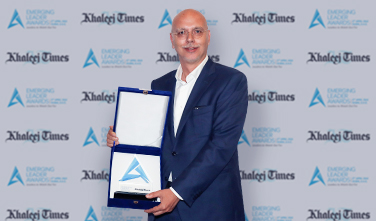 Latest News...
Holiday Factory Wins Prestigious Award
5th April 2018, Holiday Factory received the prestigious "Emerging Leader Award In Travel & Tourism" by Khaleej Times. Holiday Factory changed and revolutionized the whole travel industry in the UAE by making luxury travel affordable for everyone.
Seychelles Tour Package Reviews
Initially reluctant, but had the best time of my life in Seychelles
Seychelles was in my buck list and when I came across the Holiday Factory Seychelles Package I could not believe it and I was reluctant to purchase as their reviews were not satisfactory. The major issue was date selection but since the offer was irresistible I went ahead and booked the package and to my utter surprise I got the choice of my dates and the procedure was quite simple, the call center agents were very helpful. Finally, I was in Seychelles and had the best time of my life. Choices of hotel was awesome and representatives were very helpful . I will strongly recommend HF to one and all. Thank you Holiday Factory.
Seychelles beyond expectations. An experience to remember.
If you want to plan a vacation /honeymoon/babymoon, HOLIDAY FACTORY is the place to go to!! I had my first experience when i went to Seychelles last year and it was one trip to remember!!Everything was beyond expectations!!I could not thank you enough and looking forward to planning the next trips with HOLIDAY FACTORY and their professional team!
Seychelles tour exceedes 5* services
It was mine and my husbands first holiday with the holiday factory and we chose Seychelles, the tropical Paradise. Holiday factory provided a representative in Seychelles who picked us from the airport and helped us with the places to hang around. The hotel booked by holiday factory for us was beautiful and we had a very comfortable stay. the hotel staffs were very helpful with our stay and arranging our outings. Overall it was a very beautiful experience and would love to plan holiday with holiday factory again!
Last minute escape to Seychelles turned into a forever memory
They say there's a 1st time for everything, and so it was with Holiday Factory, got in touch for a last minute escape to Seychelles and the rest was a forever memory. Was reluctant as was travelling solo and a first timer with Holiday Factory - yet they surely made it worthwhile end to end. They were professional in meeting my preferred travel dates within days, organized in the logistics, selection of hotels at destination can be expanded, yet they were great, our tour representative at destination was extremely supportive and helpful, organized tours were diverse and definitely fun, and most of all HF has enabled people to enjoy affordable travel with their cost efficient packages, providing a 360' solution to leisure travel. Thank you HF! Definitely will partner again and explore a new destination with you! NESRINE CHAMI
Seychelles Ticket+Hotel+Breakfast+Transfers cheaper than the ticket itself
I love Holiday Factory and I advice for everyone to travel at least once with them ! I went to seychelles thru Holiday factory and I was surprised ,just ticket to Seychelles is around 3000 derhams ,but with holiday factory is even cheaper and is ticket ,Hotel + breakfast + transfers from/to airport + person which will always take care of you during your staying in other country! Can't wait for my next vacation ,thank you Holiday Factory,I wish you will have more travelers!
Dream beach wedding at Seychelles
Who did not dream to have a beach wedding? How about a Seychelles dream beach wedding?! I did not know a country named Seychelles existed until HF advertised, and this made me do a research. I loved the place, and we chose to fulfil our dream beach wedding there. Although we did not get the wedding package from HF, we were so glad and happy that their tour package helped us lessen our stress and burden to arrange the flight, hotel, etc. Everything went smoothly. We did not have any problem with HF ever since our first travel to Georgia with them also. We are now expecting, and we would love to travel again soon with our son. Would love to travel again and have a beautiful holiday with HF. :-)
Easy upgrade. On-time transfers
We had amazing trip to Seychelles with Holidays Factory! After booking regular room in Savoy Hotel,agency upgrayted our room to Ocean view, which was fantastic! All transfers was on time, can't complain about anything. Thank you Miranda for assisting us!
Well-organized Seychelles trip. No hidden costs. No follow-ups needed.
Very pleased that we decided to go with Holiday Factory. We took a 6 night trip to Seychelles with kids and other families. The package included flight, hotel and breakfast and hotel pick up and drop off services. Everything was well organized, the best part was there were no hidden costs. We didn't have to follow up on anything. We did extensive research before booking with them and there are no other tour agencies that provide packages like HF. Very impressed and happy that we decided to go with them. Will also use them in the future.
Happy with our Seychelles trip. All arrangements on time
I had 2 experience with holiday factory packages to turkey and for Seychelles and we was so happy for all our trip and everything thing was perfect and on time arranging , we have plan to choose another destination with holiday factory, and also I heard about beautiful Greece and islands I love to go and see and experience on that also.
The islands of Seychelles couldn't enchant us more
Hello everyone! We won a trip with dance fm and holiday factory to the Seychelles for 2 persons. Let me start telling you Seychelles is magnificent! From the landing scenery with air Seychelles to the different hotspots that we visited , these ""115 islands"" couldn't enchant us more. Avani resort was even more isolated within Mahe island and the direct views to the sea from its restaurant, pool and rooms is great. The tour/ excursions at Ste Anne Baye was stunning with all the fishes that we discovered. And we couldn't be encorsolated more than the crystal water at Praslin island and the rocks at the Park in La Digue Island. Food might not be at the taste of everyone but we never complain about this ! We will definitely come back with more things to discover. Thank you holiday factory
Seychelles Tours and Vacation Packages
About Seychelles
Seychelles is an island chain in the Indian Ocean having the smallest population of any sovereign African country. The climate of Seychelles is always warm and never reaches extreme heat or cold, making it a favorite holiday destination for tourists around the world. Seychelles is immediately recognized by the spectacular granite and coral islands stretching between 480 km and 1,600 km from the east coast of Africa in the western Indian Ocean. Seychelles houses two UNESCO World Heritage Sites. The breathtaking natural beauty of pristine surrounds untouched by man promises a once-in-a-lifetime experience to every visitor. The beaches of Seychelles are world-beating, with great diversity that rolls from lush forests down to the warm azure ocean.
Quick facts about Seychelles
Some quick facts to accelerate your decision to make that Seychelles tour:
Seychelles has 115 granite and coral islands that stretch between 4 and 10 degrees south of the equator.
The fabled Aldabra, the world's largest raised coral atoll is in Seychelles.
The temperature in Seychelles rarely rises above 32°C or drops below 24°C.
The sea is generally calm around Seychelles, with average wind speeds of 15 - 22 km per hour.
Seychelles is a comparatively young nation, having become a republic only in 1976 achieving independence from the British.
The islands of Seychelles have remained a melting pot of different races, traditions and religions from all over the world and its society is inspired by this grand diversity of cultural influences.
Learn More